Management Team
Scott Theodore credits the success of Northwestern Mutual – Denver to the strong leadership within the district network offices and its professional management team.
Meet the Northwestern Mutual – Denver Management Team: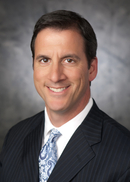 Scott Theodore, CLU®, ChFC®, CFP®
Managing Partner
scott.theodore@nm.com
303-758-5175
Scott Theodore, CLU®, ChFC®, CFP® is Managing Partner of Northwestern Mutual – Denver. Originally from Cleveland, Ohio, Scott began his career with the Northwestern Mutual in 1989. Scott has held the positions of Financial Representative, Field Director, and Managing Director. Scott has been the Managing Partner of Northwestern Mutual – Denver since January 2004.
Northwestern Mutual honored Scott with its prestigious 2009 and 2010 Western Region Leader Award. The honor recognizes the Managing Partner for an outstanding year of performance, serving the financial security needs of clients throughout the region. With offices in Denver,
Colorado Springs
,
Greenwood Village
,
West Denver
, and
Vail Valley
, Scott has led the organization's growth.
In addition to Scott's achievements in leadership, Scott has led by example by building a strong personal practice. Scott has qualified for the Million Dollar Round Table six times (Provisional Member 1994 and Qualifying Member 1996, 1998, 2000-2002) and has been a member of the 100 Lives Club ten times(1991, 1993-2001). While balancing the dual role of personal production and management, Scott compiled an impressive 500 consecutive weeks of personal production.
Scott was the 2013 and 2014 Corporate Walk Chair for the
Denver Takes Steps for Crohn's & Colitis Walk
.  Scott also serves on the Board of Directors for Karl Mecklenburg's REACH Foundation, whose mission is to provide Denver-area children with educational opportunities and resources needed to excel in class and in life. With his leadership, Northwestern Mutual – Denver aspires to donate one full year of employee hours to local charities, non-profits and educational institutions.
Scott received a Bachelors of Science degree in both Petroleum Engineering and Petroleum Geology from Marietta College in 1986. Scott is married to Sophia, and they have four children: Alexi, Steven, Tiffany, and Christopher. In his spare time, Scott enjoys reading, exercising and is currently training for his next tri-athalon.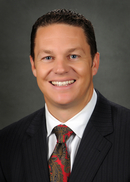 Managing Director
720-963-6888
Bryan is married to Kristen and they have three children. Bryan enjoys mountain biking, water skiing and snow skiing. Prior to joining Northwestern Mutual, Bryan  worked in the international logistics field doing freight forwarding. Bryan was introduced to Northwestern Mutual - Denver by a good friend, Mike Jones, after being career frustrated with the corporate arena. Bryan decided to become a Financial Representative with Northwestern Mutual - Denver because he wanted to be in a career that had positive impact on other people's lives, as well as his own family.
Now the Managing Director at Northwestern Mutual - West Denver, Bryan is committed to helping clients build, plan and achieve financial security for their family or business. Understanding his clients financial goals, creating a plan of action, and facilitating their accomplishment is Bryan's passion. Drawing upon the strength of Northwestern Mutual and our strategic partners, Bryan and his team provide solutions to help people secure their future and protect what is most important to them.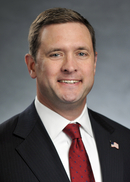 Managing Director
719-578-4000
Kevin Kaveney was born and raised in St. Louis, Missouri. Kevin graduated from the United States Military Academy at West Point in 1996 and was awarded a commission as a Second Lieutenant in the Armor Branch. Kevin served in Korea as a tank platoon leader as well as with the 3rd Armored Calvary in Bosnia.
In June of 2001, he began his career with Northwestern Mutual as a Financial Representative with
Northwestern Mutual – Colorado Springs
. In January of 2002, Kevin was activated by the Colorado National Guard in the wake of 9/11 and served in Korea. In 2003, Kevin transferred to the Hempstead Group in St. Louis. Today, Kevin is the Managing Director of our Colorado Springs district office with an exceptionally successful practice.
Kevin is married to Carrie and they have two adorable sons, Conor and Carson .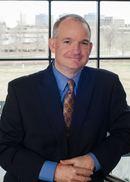 Managing Director
303-996-2382
After studying accounting and finance at the University of Washington, Eric McGough accepted a position as a staff accountant for a large international corporation. 
Eric joined Northwestern Mutual – Denver in December of 1990. After over 15 years at Northwestern Mutual – Denver, Eric became the Managing Director of the Greenwood Village district office.
In his free time, Eric enjoys playing golf, tennis, skiing, walking his dogs Trixie and Abbie and spending time with his family in the mountains.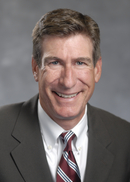 Managing Director
970-926-6650
Stephen Shanley's undergraduate degree is in Business Administration and Journalism. Steve worked in the advertising, marketing and media business in Denver, CO before becoming Director of Sales and Advertising for Vail and Beaver Creek Resorts, CO for ten years prior to establishing his practice in 1995. Steve's experience in the investment and financial industry as a non-professional investor provides him with more than 30 years experience in the investment and insurance markets. What began as a hobby, became a career when Steve decided to start a Financial Services practice in 1995. Now, Steve is the Managing Partner of
Northwestern Mutual - Vail Valley.
The Shanley family resides in Edwards, Colorado where Steve and wife, Shelly, are actively raising and guiding three funloving, athletic children in academics, alpine and nordic skiing, hockey, bicycle racing, gymnastics, dance, soccer, lacrosse, golf, school projects, religion, volunteering on community boards and living, laughing and loving the Colorado mountain lifestyle.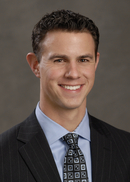 District Director
303-300-5525
Ross Alisiani, CFP®, CLTC, ChFC®, CLU®, is the District Director of Northwestern Mutual – Denver. Born and raised in Denver, Ross joined Northwestern in May of 2006.  Prior to joining Northwestern Mutual as an intern, Ross was a three year letter winner, team captain, and 1st Team All Conference Wide Receiver for Colorado College.  Ross became a full-time Financial Representative after graduating in 2007 and has held the position of College Unit Director, Field Director, and most recently, District Director.
In addition to his growth in leadership, Ross achieved Pacesetter First 40 (2008), as well as the Bronze (2009), Silver (2010), Gold (2011), and Platinum (2012) awards.  Ross has also achieved 100 Lives Club (2011-2012) and Million Dollar Round Table Qualifying Member (2011, 2013).  As a member of NAIFA, Ross serves his clients as a Financial Advisor.
Ross and his wife, Catarina, currently live in Lowry with their son and dog Beau.  They enjoy boating, traveling, and volunteering with Brent's Place and other organizations.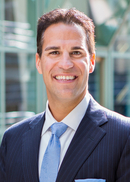 Field Director
720-963-6896
Mike lives in Arvada, Colorado with his wife and two children. Mike enjoys spending time with his family and his large circle of friends. Mike also enjoys playing tennis, skiing, fishing and traveling with his family. Mike attended Bear Creek High School just a couple of miles from where his office is now located. Mike graduated from the University of Northern Colorado in 1998 with a Business Administration degree. Mike served as a College Intern with Northwestern Mutual and quickly decided that this was the career for him. Mike started as a full-time Financial Representative in January of 1999.
Mike helps his clients align their everyday actions with their long term financial goals.  The mission of the Network is to develop enduring relationships with clients by providing expert guidance for a lifetime of financial security.  Mike's team begins by helping clients define what financial security means for them personally, or for their business, and then prepares a detailed analysis of where they are today and what they need to do to achieve the goal.  Mike's team then focuses on specific solutions that are tailored to the unique needs of each client to make their financial goals a reality.
Additionally, Mike helps new Financial Representatives with Northwestern Mutual get their career off the ground by mentoring them on how to build relationships with their clients and teaching them how to tailor solutions to their client's unique needs.  Many new Financial Representatives have prospered under Mike's tutelage.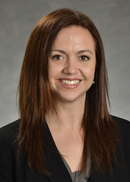 Stephanie Shivar
Chief Marketing Officer
stephanie.shivar@nm.com
303-758-5175
Stephanie Shivar is a Colorado native and graduate of University of Colorado of Denver with a degree in International Business and Finance. Stephanie is also working towards obtaining her Masters degree in Technology Management at the University of Denver. Stephanie joined Northwestern Mutual as the Chief Marketing Officer in 2012, having been a friend of the agency for more than ten years.  Stephanie is no stranger to the Financial Services or Insurance Industry, having work with Merrill Lynch and a large Property & Causality agency in Montgomery, Alabama. Stephanie's background includes expertise in sales, marketing, finance, organizational development and operations management.
Stephanie has lead Northwestern Mutual - Denver and many of its Financial Representatives and Financial Advisors in finding their passion in giving back to the community.  Personally, Stephanie is active in her children's school, and donates her time to many worthy causes.
Stephanie resides in Denver with her two daughters.  You can often find them enjoying traveling, running, skiing, scuba diving and spending time at the beach and in the mountains with family and friends.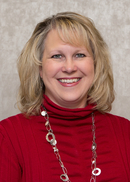 Stephanie Lindell
Chief Financial Officer
stephanie.lindell@nm.com
303-758-5175
Stephanie Lindell is our Chief Financial Officer.
Stephanie grew up in Iowa and moved to Colorado in 1989 with her husband Scott.  Stephanie attended Central College in Pella, IA graduating with a BA in Accounting.  While at Central, she played on the golf team.  Stephanie worked one year in Public Accounting and passed the CPA exam. Stephanie has over 20 years of Accounting experience in Real Estate, small business Gov't Sub-Contracting, and now the Insurance and Planning industry with Northwestern Mutual.
As Chief Financial Officer for Northwestern Mutual-Denver, Stephanie is responsible for the financial operations of our CORE, NMIS, and SEBS business lines.  Stephanie oversees the Financial Representative Commissions, Personal Financial/Business Owner Training, Allowances and Expenses in the Theodore Network.
Stephanie and Scott have three children, Adam, Justin, and Rachel. When Stephanie isn't watching all of her kids' sporting/school/dance activities, she likes to cook, read, entertain, and travel.
Stephani Samaras
Chief Operating Officer
stephani.samaras@nm.com
303-758-5175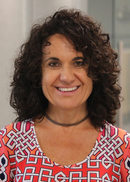 Stephani Samaras joined the Northwestern Mutual – Denver team in the Spring of 2004. Stephani's professional experience spans 20 + years where she held various management positions in Fortune 500 companies and Intranet ventures. She has retained several certified coaching certificates and industry accreditations including earning the Best of Bauer Award, Anderson Customer Service Award, and Top Regional Sales Representative. These combined experiences make her ideally situated to help lead and guide the organization's College Internship program as well as ensure that the right team is in place to assist our Financial Representatives and the growth of the network office.
Stephani is a huge proponent of giving back to the community in which she lives. As such, she has actively participated in the United Way, Susan B. Komen foundation, Junior Achievement, and the Morgan Adams Pediatric Cancer Foundation. A native to Colorado, Stephani enjoys taking advantage of all that the area's outdoor lifestyle has to offer in hiking, rock climbing, and running. Stephani lives in Washington Park with her husband Patrick, toddler Addison, and high octane Beagle Bailey.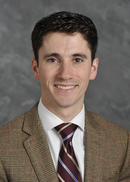 Chris Horvat
Director of Network Office Supervision
chris.j.horvat@nm.com
303-758-5175
Chris joined Northwestern Mutual  as an Intern in 2004 in the Cleveland office, where he was born and raised.  Since joining Northwestern Mutual, Chris has moved through the following positions: Intern, Associate Financial Representative, NMIS Operations Manager, Associate Director of Network Office Supervision.  Chris joined Northwestern Mutual-Denver in January of 2014.  Chris' duties include working with our Financial Representatives and Financial Advisors to make sure 
Northwestern Mutual - Denver operate compliant practices.
Chris graduated from Duquesne University in Pittsburgh, PA with a degree in Finance and Investment Management.  While at Duquesne University, Chris competed at the varsity level in both cross country and track and field. In 2005, Chris led the team as a captain to the school's first ever Atlantic 10 championship.
Outside of work Chris tries to remain as active as possible running adventure races and exploring Colorado's different mountain ranges.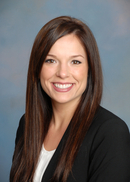 303-758-5175
Julia Herron is our Director of Training and Development. A native to Oklahoma, Julia recently relocated to Denver to enjoy the Rocky Mountains and an exciting new opportunity as Director of Training and Development with Northwestern Mutual - Denver. Julia has spent 4 years as an Financial Representative, College Unit Director, and Field Director with Northwestern Mutual and enjoyed success and many amazing experiences with the Franczyk office in Tulsa. In her time as a Financial Representative, Julia achieved Pacesetter 40 and Second 60, Achievement Award, 100 lives many times, and the Bronze, Silver and Gold Awards. Julia lives in the Baker District of Denver with her boyfriend Forrest and they enjoy camping, hiking, and the downtown restaurant scene.
As Director of Training and Development, Julia is responsible for implementing a world class training experience for new full-time Financial Representatives and College Financial Representatives. In addition to overseeing the education of our newest "feet on the street", Julia  develops, drills and supports these representatives in the first four years of the business. Julia helps the new full-time Financial Representatives and College Financial Representatives master the art of the sales cycle, as well as pursue the education necessary to achieve the designations required to best serve their clientele.